HYDRABOOTY Package
Embrace the Perfect Peachy Butt with the HYDRABOOTY Package at Temple Clinic.
Are you dreaming of a perfectly sculpted, peachy derrière? At Temple Clinic, we are thrilled to introduce our exclusive HYDRABOOTY package - a transformative combination of Hydrafacial treatment, Endymed radiofrequency, and a specialised Hydrojelly mask. Unleash your confidence and achieve a flawless, peachy butt that will have heads turning at the beach and beyond!
The Power of HYDRABOOTY
The HYDRABOOTY package at Temple Clinic is designed to address the specific needs of your booty. By combining three powerful treatments, we provide a comprehensive solution to help you achieve your desired aesthetic goals while enhancing the overall health and appearance of your skin.
1. Hydrafacial Treatment: Deep Cleansing and Hydration The Hydrafacial treatment is renowned for its ability to deeply cleanse, exfoliate, and hydrate the skin. When applied to the buttocks, this innovative treatment unclogs pores, evens out skin tone, and leaves your skin feeling soft, smooth, and beautifully refreshed. The Hydrafacial primes your booty for the subsequent steps of the HYDRABOOTY package, ensuring optimal results.
2. Endymed Radiofrequency: Lift, Tighten, and Tone The combination of Hydrafacial with Endymed radiofrequency technology takes your HYDRABOOTY experience to the next level. Endymed radiofrequency stimulates collagen production, tightens the skin, and improves overall elasticity. By applying this advanced treatment to your buttocks, we enhance the lift, firmness, and tone of your derrière, giving you a perfectly sculpted peachy butt that exudes confidence.
3. Specialised Hydrojelly Mask: Intense Hydration and Nourishment The specialised Hydrojelly mask is the icing on the cake for your HYDRABOOTY journey. Packed with potent ingredients, this mask intensely hydrates and nourishes your skin, leaving it with a healthy glow and irresistibly smooth texture. The Hydrojelly mask enhances the results of the previous treatments, ensuring your booty feels pampered and ready to shine.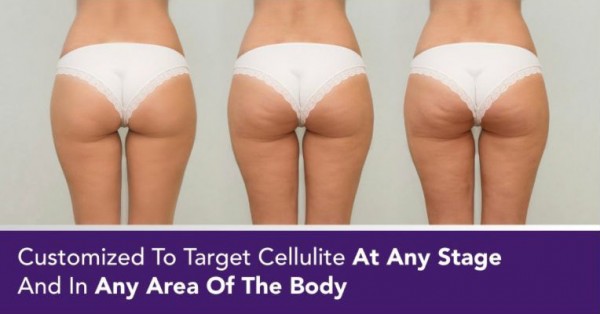 Benefits of the HYDRABOOTY Package
Smoother and Firmer Skin: Experience a noticeable improvement in the texture and firmness of your buttocks, with a reduction in the appearance of cellulite and sagging.
Enhanced Contour and Lift: Achieve a more sculpted and lifted derrière, enhancing your natural curves and giving your booty a youthful and toned appearance.
Improved Skin Hydration: Say goodbye to dry and dull skin on your buttocks. The HYDRABOOTY package restores hydration, leaving your skin plump, supple, and radiant.
Boosted Confidence: When you feel great about your appearance, your confidence soars. The HYDRABOOTY package is designed to help you feel confident and empowered, whether you're strutting your stuff on the beach or rocking your favourite form-fitting outfits.
Book Your HYDRABOOTY Experience Today
Ready to unleash the power of HYDRABOOTY? Contact Temple Clinic and schedule your consultation with our expert team. We'll guide you through this transformative journey, tailoring each treatment to your unique needs and helping you achieve the perfect peachy booty you've always wanted. Get ready to turn heads and feel incredible in your favourite swimsuits, jeans, and form-fitting outfits!